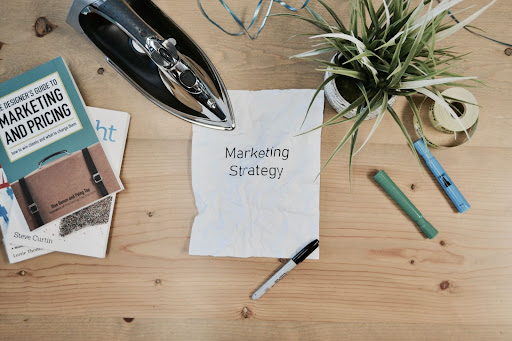 A marketing strategy might seem a little bit too complicated to understand and implement effectively. But the fact of the matter is that it is not a very complicated process. A good strategy is the backbone of a successful marketing campaign. While a strategy is vital, it is equally important to note the challenges and limitations of any marketing campaign.
Marketing strategy is not just about 'what' to do but also about 'how' to do it. The 'how' is often overlooked but can make or break a marketing strategy. As marketers, we often think in extremes. We assume that all the problems are either so big or so small that they can be easily handled when the truth is what really matters is the effectiveness of the task.
Commonly Used Marketing Strategies:
The marketing mix is a term used to describe the combination of elements that a company uses to market its products or services. The four Ps product, price, place, and promotion are usually considered the core components of the marketing mix, and they can be adjusted to meet the needs of the target market.
B2C Marketing Strategies:
B2C marketing is all about understanding and reaching the needs of individual consumers. It's very different from B2B marketing, which focuses on marketing to other businesses. To be successful in B2C marketing, you need to be able to connect with consumers on a personal level and understand what they're looking for.
B2B Marketing Strategies:
B2B marketing is all about promoting your company's products or services to other businesses or organizations. It's different than tactics like inbound or outbound marketing because it focuses more on the relationship between the buyer and the seller. Both types of marketing have their own distinct strategies and goals.
10 Realistic Concepts To Keep In Mind:
In recent years, marketing has seen a significant shift. Gone are the days when a business could focus all of its efforts on direct mail or print advertising. As online marketing has grown, it has become an important part of every business's marketing strategy.
Marketing Takes Time:
You have an idea for a business and you want to get it out there. But when you are in the beginning stages of your business, you have no idea what you are doing and it's easy to get frustrated. People will not just start throwing money at you for no reason. You have to work at it. You have to educate them. You have to make them see why your idea is so great. And that takes time.
Quality Over Quantity:
It is a common misconception that all you need to do to succeed in business is to have an online presence and a social media profile for your brand. Yes, these are certainly important components of a modern marketing strategy, but, by understanding how to market your business, you can create a competitive advantage, build your brand, and attract more customers than your competitors.
Not Every Dollar Must Be Spent:
Every day, we see lots of companies that are investing in marketing, yet they are seeing little or no return. A lot of times, these companies and businesses don't have a strategy in place and it's simply a waste of money. If you're just starting out, there are many things you can do to grow your business without spending much money at all. The only thing you need is a good idea and some creativity.
Unique Marketing Creates Unique Customers:
The only way you can create a unique marketing strategy is by understanding the psychology of your target market. If you understand their needs, wants, and desires, you can create a strategy that works for them. However, it is important to understand that there are many different types of marketing strategies, and each strategy has its own definition and purpose.
Employ A Strategy To Your Advantage:
It's important for product managers to understand what motivates customers and drives buying behavior. They need to be able to position new products and services and assess the effectiveness of current positioning strategies. Additionally, they should be knowledgeable about the competitive landscape.
Formulating A Plan To Move Forward:
Whether you're a business owner, part of a marketing firm, or a consultant, you need to know what marketing strategy is in order to run a successful business. Since there are so many different marketing strategies, the strategy must be designed to fit the type of business the company is trying to market and the audience that they are trying to reach.
Understanding Where You Are Headed:
When creating a marketing strategy, you should think about where you want to go with your business, where you want your business to be in the next two years, and how you will get there. Then you plan your steps accordingly to reach your goal. These steps can be reviewed and modified from time to time.
Understanding Competitor's Approach:
This is a fairly straightforward way to think about your competitors. You're taking their approach and running it through your own filter. It's a good way to understand what you need to do to stay competitive in your market. It's also a good way to think about what you can do to differentiate yourself from your competitors.
Identify Target Audience:
When you work on the define phase of your marketing strategy, you should ensure that it focuses on the target audience that is likely to buy from you. You should also be clear about your target market's demographics, age, gender, race, income, occupation, and location.
Time And Money Are Limited:
If you're smart about your marketing strategy, you can start making money online in a short amount of time. The more time you spend learning how to do things the right way, the faster you'll earn that first dollar. But it's not easy. Your objectives and expectations must be reasonable. You have to learn to focus on what you need to learn and ignore the things that don't matter.
Conclusion:
Don't be afraid to make the first move, if you are in business you are a marketer, and you need to craft a strategy to run your business. Without a strategy, you are just a business running on luck. No marketing strategy is ever perfect, it takes time and needs to be continually reviewed and modified. There are a number of things you need to consider when it comes to marketing, as you don't want to get overwhelmed by what needs to be done or push yourself too hard.