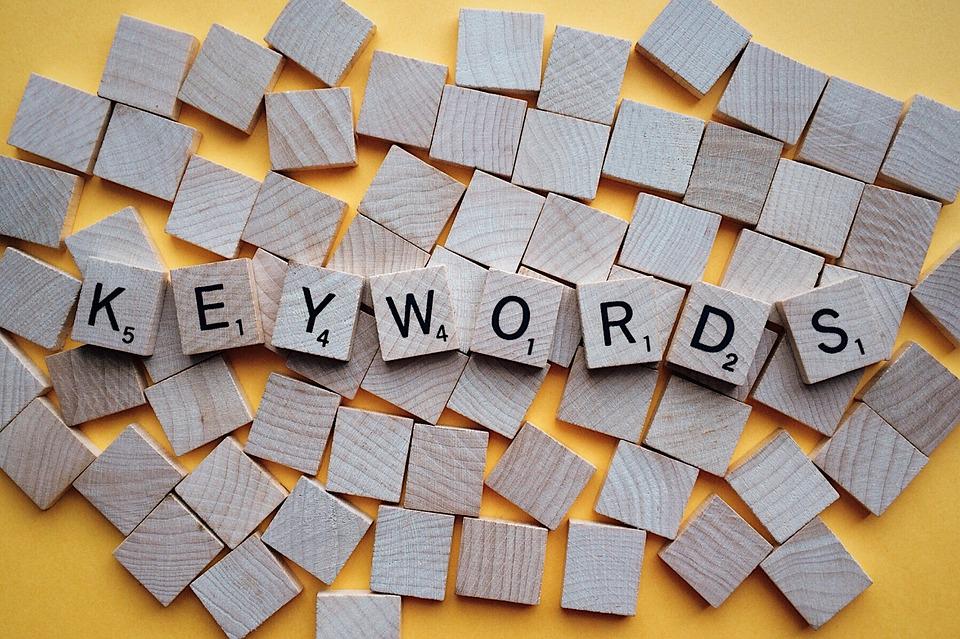 Anyone who's looking to improve their website's ranking on Google should definitely prioritize keyword research. By understanding what words and phrases your target consumers are searching for, you can adjust your content to make sure that it's more likely to show up as a top result. And since more traffic usually means more conversions, this is a valuable way to get an edge on the competition.
The Dos And The Don'ts Of Keyword Research:
Here are certain aspects that you need to keep in mind while searching out keywords for your context.
Do Keep In Mind Searcher's Purpose:
The best keyword research seeks to understand not just what a searcher is looking for, but why they might be looking for it. What are their needs? How can you better serve users and meet those needs with your content? This is one of the most important benefits of doing keyword research.
The better your content lines up with what a searcher is looking for, the more likely they are to have a positive experience with your website. This way they'll stay on your site and continue engaging with your content. This lets search engines know that you're a relevant source for that particular query.
Do Focus On Context Rather Than Keywords:
With Google's release of the Hummingbird algorithm update in 2013, the context has become increasingly important. This is because semantic search, voice search, context-based queries, and machine learning rely on the context of your content to determine relevancy.
In fact, about 15% of the trillions of searches Google processes every year are for queries that have never been searched before. This means that the context of your pages is essential for helping search engines understand relevancy. Although individual keywords are still involved in the process, the way you approach them has changed.
Do Maintain Quality:
Your content's quality should be your number one priority. Once you have that figured out, you can worry about expanding or optimizing your content with keyword research.
But even then, your focus should be on maintaining that same level of quality. If you're not willing to put in the effort to produce quality content, it's not worth your time to make it at all.
Don't Stuff Keywords:
Keywords are the main focus of every SEO campaign. Keywords are a way to tell search engines what the page is about. If you have the same keywords on every page of your website, it will look like spam.
A website with good content may not be search engine optimized, but a website with optimized content and good content is the best way to go.
Don't Fall For Abbreviations:
There are a lot of acronyms in the technical world that the general public does not know. This can be great for a long-tail strategy until you are trying to rank for a specific acronym and you are competing with other companies who have that acronym as part of their name.
Let's say your content is about MCU (multipoint control unit – a type of video conferencing hardware) and your competitor for this keyword is MCU (Marvel Cinematic Universe), Google won't be discriminating against you.
Don't Intentionally Hide Keywords:
Hidden keywords, or invisible text, are content that is visible to search engine crawlers but not to human users. In the past, some webmasters used this tactic to try and fool search engines into thinking a page was more relevant than it actually was.
However, this is no longer an effective way to improve your site's ranking. Search engines are sophisticated enough to detect keyword stuffing, and your site will be penalized if you're caught using this black hat SEO technique.
How Do Keywords Help You?
Keywords not only help you in ranking your site or providing valuable information to your visitors, but you can also get the following benefits from conducting thorough research:
Marketing Trends:
By conducting regular keyword research, you can stay up-to-date on current marketing trends and ensure that your content strategy is aligned with the needs of your audience. This can help you make decisions about the direction of your marketing.
Increased Traffic:
Obviously, now that you are aware of the marketing trends and have planned marketing strategies, you can easily attract more traffic to your site by displaying the searches your target market is looking out for.
Customer Conversion:
If your business offers content that other professionals find useful, you can help them out while also driving them towards your product or service. By providing quality content, you can guide potential customers through the buyer journey from awareness to purchase.
Keyword's Types
There are various subcategories keywords are divided into but the basic categories are just the following two:
Long-Tail Keywords:
Long-tail keywords are what some people call keyword phrases that are longer and more specific. These keywords tend to lead to more targeted traffic that is more likely to be interested in the products or services that you offer.
Long-tail keywords are not the key to a successful search engine optimization (SEO) strategy. Some businesses believe that they can rank on the first page of a search engine by using only long-tail keywords. While this is sometimes possible, it is not a good idea.
Long-tail keywords are usually more competitive and require more planning and effort to rank for. Long-tail keywords are useful for getting more targeted traffic, but they are not the silver bullet to the success of your SEO strategy.
Short-Tail Keywords:
It's always a good idea to optimize your website for short-tail keywords. This is because short-tail keywords are easier to rank for and easier to rank for low-competition keywords. Long-tail keywords are great for niche websites that are trying to rank for specific product types or services.
It's also worth noting that long-tail keywords are easier than short-tail keywords to rank for, but they're harder to optimize for. In other words, long-tail keywords require more research and more time to optimize, whereas short-tail keywords require less research and less time to optimize.
How To Generate A Hit List Of Keywords
There are many ways you can go about keyword research. You have to make sure you don't waste your time and effort on a dead-end project. There are several tactics you should be going through to improvise your current situation:
List Keywords According To Your Niche:
If you're just starting to do keyword research for your website, the first step is to learn as much as you can about your niche. It's important to know who your main competitors are because this will help you create a realistic keyword list and an SEO strategy.
The goal is to identify your main competitors and get new ideas about topics/keywords you can target. If your website is new, you might not be able to target some keywords right away. Knowing this from the beginning will help you adjust your keyword strategy.
Look Out For Keywords With Low Competition:
The keyword with low competition is the one you should consider because it will most likely be cheaper to advertise your business on that keyword. With a low competition keyword, you will also have more room to experiment and use different types of marketing strategies.
You can also look at the top 10 pages within a category and do a search for each keyword. If there are pages in the top 10 that don't include the keyword, you can replace that keyword with a related keyword that has lower competition.
Competitor Analysis:
While doing your keyword research, you found a number of websites that are your direct competitors. You looked at their content to see what they're offering, and now it's time to see how well they're doing with the keywords you researched.
Check which keywords they're ranking for and the amount of traffic they're getting from Google searches. You can use those keywords and create better content in order to rank higher than your competitor as now you know what they are doing and what you should do.
Make Topics, Titles, And Headers With Those:
When it comes to brainstorming for your niche, industry, and products, think like a Google searcher. Write down anything that comes to mind related to what they might search for. This will help you better understand how to position your content so that it appears as a top result.
Let's say your brand is about wearable technology, you should be focusing on terms like a smartwatch or smart wristbands and make topics like "What Role Do Smartwatches Play In Our Lives" or something related to this topic.
The Best Tools To Use For Finding Keywords:
There are a variety of tools you can find online whether paid or unpaid to find the best keywords for your industry. Obviously paid tools have much more accurate results and features than unpaid ones but if you are a small business starting out, then an unpaid tool will get your work done. Here are some of the tools you can look into:
| | |
| --- | --- |
| Paid Tools | Unpaid Tools |
| Ahrefs | Ubersuggest |
| SEMrush | Google Keyword Planner |
| GrowthBar | SEMrush Keyword Magic Tool |
| KWFinder | Keyword Surfer |
Conclusion
Keyword research is one of the most important factors for any SEO campaign. It's essential for your Google rankings, but also for your business success. You might be using the right tactics, but if you are not using them effectively, you won't get the expected result. Keyword research is one of the best ways to improve your blog. To rank your blog in Google, you need to use the right keywords. It is crucial to your success as a content marketer, even though it isn't an easy task.