We have heard about revolutions like Industrial Revolution, Electricity to Computing. The fourth revolution has begun, which is driven by artificial intelligence. AI is recognized as replacing human intelligence in systems created to function and understand like mankind. It is capable of generating actions, learning from expertise, and carrying out duties that traditionally depend on a human's mental capacity.
The following article will talk about how the AI Revolution has affected our everyday lives, particularly how it has contributed to the digital transformation of our society. We'll go further into its development in job sectors and prospects.
What Is The AI Revolution All About?
Artificial Intelligence innovations' incredible growth and widespread use across various fields in everyday life are known by the term "AI revolution." It entails the creation of smart machines that are skilled in carrying out procedures that commonly demand human intellect, for example, recognition of speech, understanding of images, and resolving problems
Artificial Intelligence enables computers, robots, drones, and other intelligent machines to perceive and behave in ways that were earlier only possible for humans. This indicates that they are capable of making sense of the physical world, inputting data and gaining knowledge from it, making judgments based on the things they have acquired, and subsequently acting appropriately despite the need for human assistance.
Considering the vast amount of available information surrounding us today, this capacity to gain insight from and respond to facts has shown the essentiality of the AI Revolution. There are two reasons why AI Revolution is life-changing for every individual:
Data Size Is Increasing
Things that we perform online and offline have been increasing daily. Just because of the advancement in our digital world, we can keep track of them. By this, it means that the larger the collection of information that AI can access, the more quickly they are capable of picking up new skills and can analyze data efficiently.
Leaps As A Plus Point In AI Technologies
Innovations like cloud computing and distributed computing make it possible to store information in a greater capacity, process it and then analyze it on a next-level scale.
Future Predictions And Speculations
The rise of such technology has generated worries regarding the likelihood that people will eventually become outmoded in employment settings considering how AI appears to be portrayed in the media, especially within a few of our greatest science-fiction film productions. Following as technology progresses, numerous functions that individuals traditionally perform are going to become mechanized. It indicates logic to be concerned that the emergence of advanced machines could signal a start to a decline in traditional jobs.
The Impact Of The AI Revolution On The Society
As far as the Artificial Intelligence Revolution has a positive side for the developments, it also has many drawbacks for humans, which is concerning.
Decrease In Employment Rates
Due to the expansion of AI technologies, humans now have fewer job opportunities, adversely affecting economic conditions and stability.
Biases
Although AI has given easy access to companies, it also has a drawback of biases in the information results of the data on which they are trained.
Security Concerns
The use of AI can compromise the confidentiality of individuals via spying and may also be used for illicit activities like hacking.
The Evolution And Advancement Of AI Technology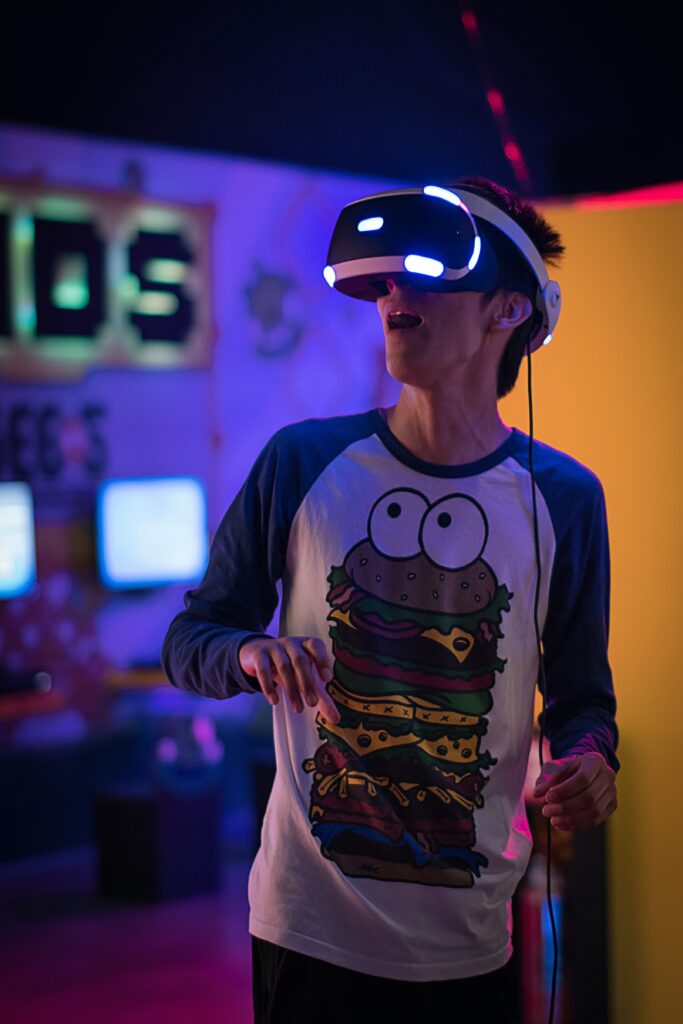 Artificial intelligence comprises an array of modern and new developments in technology. From small-scale enterprises to massive multinationals, there is competition for adopting AI for data extraction, operational efficiency, etc.
Let's begin by discussing the five latest advancements of the AI Revolution.
Computer Vision
Computers can identify human beings, objects, and actions in pictures online by using machine vision, a component of AI. Robots are now capable of functioning at the same pace as humans in activities like detecting objects and identifying emotions, thanks to new advances in this field.
Properties Of Computer Vision
A key development in learning algorithms created expressly for handling visual data is convolutional neural networks.
Possible implications for computer vision can be found in the retail, leisure, and production sector.
AI In Healthcare
The transformation of medical treatments, diagnoses, and medical technologies due to AI significantly impacts healthcare services. It has made it easy for the medical staff to monitor patients. Because of the effective technologies, research is also progressing in the area of medical diagnoses and cures. AI Revolution in the health sector has greater and more positive outcomes due to its quality care advancements for patients and staff.
Characteristics Of AI In The Health Sector
AI has improved the quality of digital pictures algorithms as well as expelled beyond the human capacity for diagnosis through X-rays, Scans, and MRIs. 
AI has become efficient in medications, followed by improvised treatments and therapies for a better outcome.
Biometrics
The term biometrics is known to capture and detect a person's behavioral and physical features. Most of the traits are encoded and are difficult to predict quickly.
Elements Of Biometrics
Monitoring security and privacy on a daily basis is an essential task. Different Biometric systems have made it possible to keep passwords for computers and systems to keep the data safe from hackers or detectors.
Biometrics identification, such as facial features or thumbprints in workplaces, makes it easier for the company to identify its employees and comply with the regulations.
AI In Education
AI has significantly impacted the education sector through significant transformations. It has brought in personalized learning as a development.
Properties Of AI In Education
Professional tutor learning powered by AI helps in the provision of customized guidance and help to the students. With these AI technologies, the analysis of students' performance gets better and offers particular feedback.
AI has also helped in the generation of creative content for students, forming an innovative outline for the students to digitally learn from.
Virtual Representatives
Also known as Virtual Agents, it basically works by interacting with humans to answer their queries. These virtual agents follow the pre-written instructions, which are often used in customer services to respond to the questions of customers.
Characteristics Of Virtual Agents
Conversational Agents or Chatbots are mostly used in mobile applications. Its main objective is to engage with humans and respond to their questions.
Executing educational content to respond to customers, making recommendations, and assisting users with their tasks, virtual representatives are able to answer every question.
Conclusion
So this article concludes by mentioning how multiple dimensions of the AI Revolution have brought a massive change in transforming the wider world. As the years pass on, the revolution through Artificial Intelligence will continue to grow and will play a significant role in enhancing the lives of humans. However, there are certain drawbacks that must be addressed, be it security issues or any ethical concerns, but its benefits still have a stronghold in everyone's life. From a drastic change in the health sector to operating day-to-day tasks, the AI Revolution has proved its potential in the development and advancement of the world.