In this era of social media, the Internet, and mobile devices, your business must maintain a presence on these channels. But where you have a choice of website builders, you must consider what your business needs to reach its goals.
When building a website, you must choose the correct website builder. You need one that will be easy to use, allow you to make changes to your site, and that you have the most control over.
What Is A Website Builder?
Running a business requires you to interact with your audience. Whether trying to sell products or services, you must have a website to have an online presence. For that, you need to get the best website builder on which you build your website and maintain it.
A website builder is a tool or platform that allows users to create a website without manual coding or technical expertise. It provides a user-friendly interface and drag-and-drop functionality to design, publish, and manage a website.
What Factors To Consider When Choosing A Website Builder For Your Company?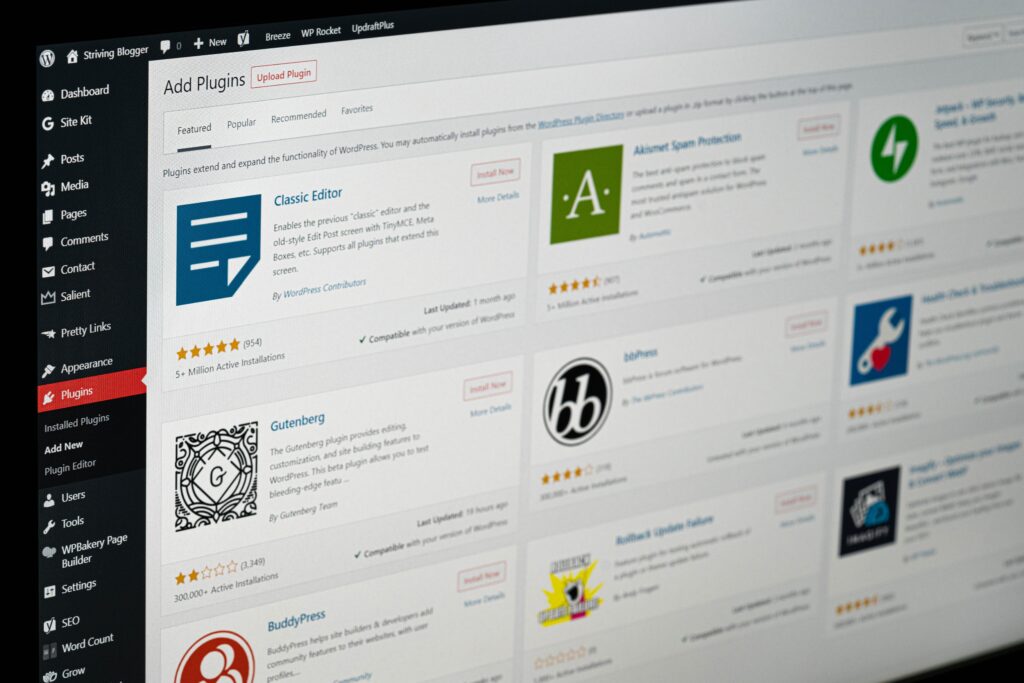 Interaction with your audience can be done through a website, often done using website-building tools. These tools build your website and ensure that it is interactive, and allow you to see what your audience is doing. Here are some factors you should consider when opting for a website builder.
Determine Your Budget
Choosing a website builder for your company can be a tricky task. There are many factors to consider, and finding the right balance between costs and features is essential.
One of the first things you need to determine is your budget. How much are you willing to spend on a website builder? This will help you narrow your choices and find a builder that fits your needs.
Remember to consider the cost of hosting, domain names, and other add-ons you might need. Once you have a budget, you can start looking at different website builders and comparing their features.
Scalability
When choosing a website builder for your company, scalability is one of the critical factors to consider. How easily can the builder accommodate future growth and expansion? If your company plans to grow, you'll need a platform to scale. Otherwise, you may rebuild your site from scratch whenever you outgrow your current solution.
Fortunately, several website builders are highly scalable. Some, like Wix, even offer unlimited plans to add as many pages and features as you want. Others, like Squarespace, provide a limited number of plans but allow you to upgrade to a more robust plan as your needs grow.
Regardless of your route, select a platform that can grow with you. Otherwise, you'll likely find yourself frustrated down the road.
Security & Support
Security is also one of the most critical factors you must consider. Please make sure your website builder can provide a secure platform for your website. Otherwise, you could be at risk of data breaches or other security issues.
Another critical factor to consider is support. You need to make sure your website builder can provide you with the support you need, whether that's 24/7 customer service or access to a Knowledge Base. Otherwise, you could find yourself needing help fixing website issues.
A Solid SEO Strategy
A solid SEO strategy should be one of your top priorities. Many website builders offer SEO features and tools to help you optimize your site for search engines. However, not all website builders are created equal. Be sure to research a builder that offers the features and tools you need to create a successful SEO strategy for your company website.
Ease of Use & Functionality
The first factor to consider when opting for a website builder is the ease of use. You want to choose a builder that is easy to use and intuitive. The second is functionality. You want to choose a builder with all the features and tools you need to create a professional website.
Number Of Features
Make sure to check the number of features the builder offers. Some builders offer a wide range of features, while others provide a more limited selection.
If you need a wide range of features for your website, then you'll want to choose a builder with a good selection. However, if you only need a few features, you can choose a builder that offers a more limited selection. Either way, ensure that the builder you choose offers the features you need for your website.
5 Things Every Website Should Include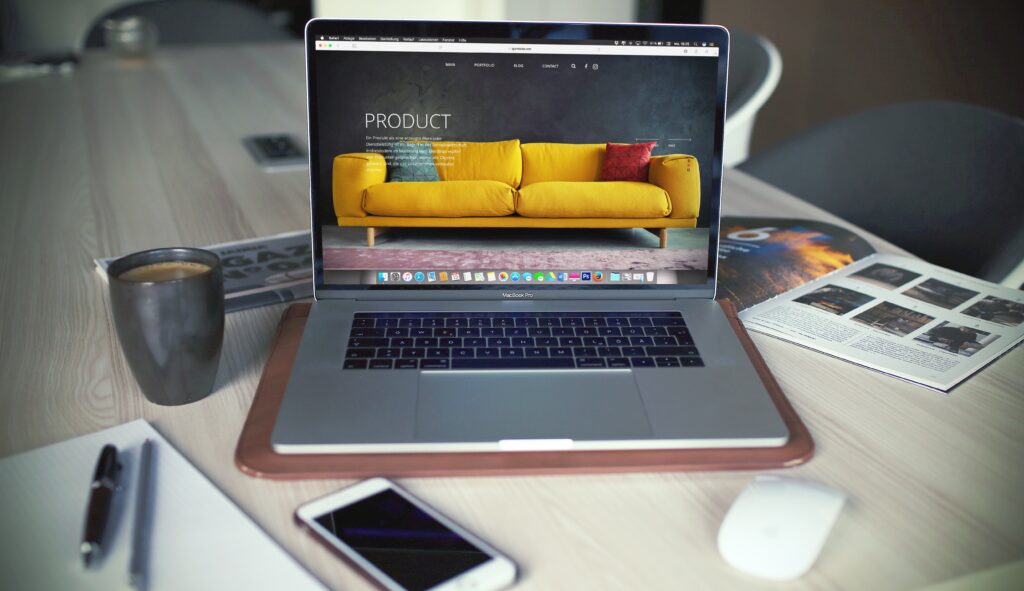 The following five elements are crucial for any website, regardless of the type of business you run. They can help you establish your brand, build trust with visitors, and make it easy for them to find the information they want. By incorporating these five things into your website, you can help ensure that it is effective, user-friendly, and memorable.
A Clear Description Of Who You Are
Every website should clearly describe who you are and what your business offers, and this should be the first thing visitors see when they land on your website. A well-written and concise description of your company and its services can help establish your brand and give visitors a quick understanding of your offer. You can include a brief history of your company, your mission statement, and what makes your business unique.
Contact Page
A contact page is an essential component of any website. It should include all the ways a customer can get in touch with you, including your phone number, email address, physical address, and any social media links. Ensure that your contact page is easy to find and that all the information is up-to-date. A contact page is also a great place to add a contact form, which makes it easy for visitors to send you a message without leaving your website.
Small Chunks Of Information
Visitors to your website should be able to quickly and easily find the information they are looking for. Breaking down your content into small, manageable chunks is essential to make this happen. This can include using headings, subheadings, bullet points, and images to help break up the text. Additionally, you can use clear and concise language to ensure that visitors can quickly understand what your website is about.
Easy Mobile Navigation
More and more people are using their smartphones to access the internet, so it's crucial to ensure that your website is mobile-friendly. This means that it should be easy to navigate on a small screen and that all content should be optimized for mobile viewing. Additionally, it's a good idea to use responsive design techniques so that your website adjusts to the size of the screen it is being viewed on.
Customer Testimonials
Customer testimonials are a great way to build trust and credibility with your visitors. By including positive reviews and feedback from past customers, you can show visitors that your business is reputable and provides high-quality products or services.
You can include testimonials on your homepage, About Us page, or a dedicated Testimonials page. Make sure to have a mix of written and video testimonials to give visitors a well-rounded view of your business.
The Best Website Builder Tools Compared
No.
Website Builder
Pricing
Pros & Cons
1.

Wix


(The Top Website Builder Overall)

Free: $0
Connect Domain (Most Basic): $4.50/month
Combo (For Personal Use): $8.50/month
Unlimited (Entrepreneurs & Freelancers): $12.50/month
VIP (First Priority Support): $24.50/month

✅ Superb Design Templates
✅ Highly Adaptable
✅ Robust Marketing Add-on Tools
✅ Vast Selection of Apps
✅ Wix Artificial Design Intelligence
❌ Costly
❌ Difficult to Alter Templates
❌ Media-rich Sites May Have Slow Mobile Load Times

2.

Squarespace


(Ideal for Creative and Blogging Purposes)

Personal: $16/month
Business: $23/month
Commerce (Basic): $27/month
Commerce (Advanced): $49/month

✅ Templates and Layout Designs
✅ Blogging Capabilities
✅ Customer Assistance
✅ Mobile Application Availability
❌ Editor User-friendliness
❌ Limited Sub-navigation
❌ Page Loading Speed

3.

GoDaddy


(Impressive Marketing Features)

Free: $0
Basic: $11.99/month
Standard: $21.99/month
Premium: $24.99/month
E-commerce: $44.99/month

✅ Adaptive Layouts
✅ Extremely User-friendly
✅ Free Marketing Features
✅ Speedy Page Load Times
❌ Limited Search Engine Optimization
❌ Absence of App Store

4.

Zyro


(An Affordable Option)

Website: $2.59/month
Business: $3.59/month

✅ Affordable Pricing
✅ Speedy and Simple Editor
✅ Support for Multilingual Websites
✅ Live Chat Assistance
❌ Fundamental Blogging Features
❌ Absence of App Store
❌ Lack of Password-protected Pages

5.

Webnode


(Cost-effective and Ideal for Multilingual Websites)

Free: $0
Limited: $3.90/month
Mini: $7.50/month
Standard: $12.90/month
Profit: $22.90/month

✅ Ideal for Multilingual Websites
✅ Excellent for Search Engine Optimization
✅ Included Free Email Address
❌ Limited E-commerce Capabilities
❌ Basic Blogging Functionality
❌ Lacking Some Critical Features

6.

Jimdo


(The Swiftest Route to Website Creation)

Play: $0
Start: $9/month
Grow: $15/month
Unlimited: $39/month

✅ User-friendliness
✅ Appealing Layouts
✅ Mobile Optimization
✅ Quick Loading Speed
❌ Limited Functionalities
❌ Limited SEO Options
❌ Flexibility in Design

7.

IONOS


(Offers a Comprehensive Collection of Marketing Tools)

Starter: $5/month
Plus: $10/month
Shop Starter: $12/month
Shop Plus: $20/month

✅ Ideal for Multilingual Websites
✅Inclusive Phone, Live Chat, and Personal Support
✅ Ability to Create Backups
✅ Speedy Loading Time
❌ Absence of Free Trial
❌ Content Suggestion Concerns

8.

Weebly


(User-friendly but Lacks Up-to-date Features)

Free (Basic): $0
Connect A Domain: $10/month
Pro (Groups & Organizations): $12/month
Business (Small Businesses & Stores): $25/month

✅ User-friendliness
✅ Adaptive Theme Designs
✅ Application Center
✅ Team Collaboration Features
❌ Restricted Design Adaptability
❌ Support for Multilingual Websites
❌ Slower Development Progress

9.

Webflow


(The Ideal Builder for Designers)

Starter: $0
Basic: $14/month
CMS: $23/month
Business: $39/month

✅ Potent Blend of Visual Editor and Content Management System
✅ Customization Alternatives
✅ Ideal for Client-based Projects
✅ Extensive Support Resources
❌ Not Ideal for Novice Users
❌ Absence of App Store
❌ Limited Built-in Extensions

10.

WordPress.com


(Intricate yet Incredibly Potent)

Free: $0
Personal: $4/month
Premium: $8/month
Business: $25/month
E-commerce: $45/month

✅ Free Plan Available
✅ No Installation or Maintenance Required
✅ Included Support
❌ Less User-friendly
❌ Not the Most Economical Option for a WordPress Website
Conclusion
Choosing the best website builder is a difficult task for many businesses. After all, there are so many different options that it's hard to know which is best for you. When you are looking to build a website, the most important thing to consider is what your website will do for you. It is very easy to get caught up in the many features and designs offered by website builders and to lose sight of what your website is for. We hope this blog has cleared most of your issues.