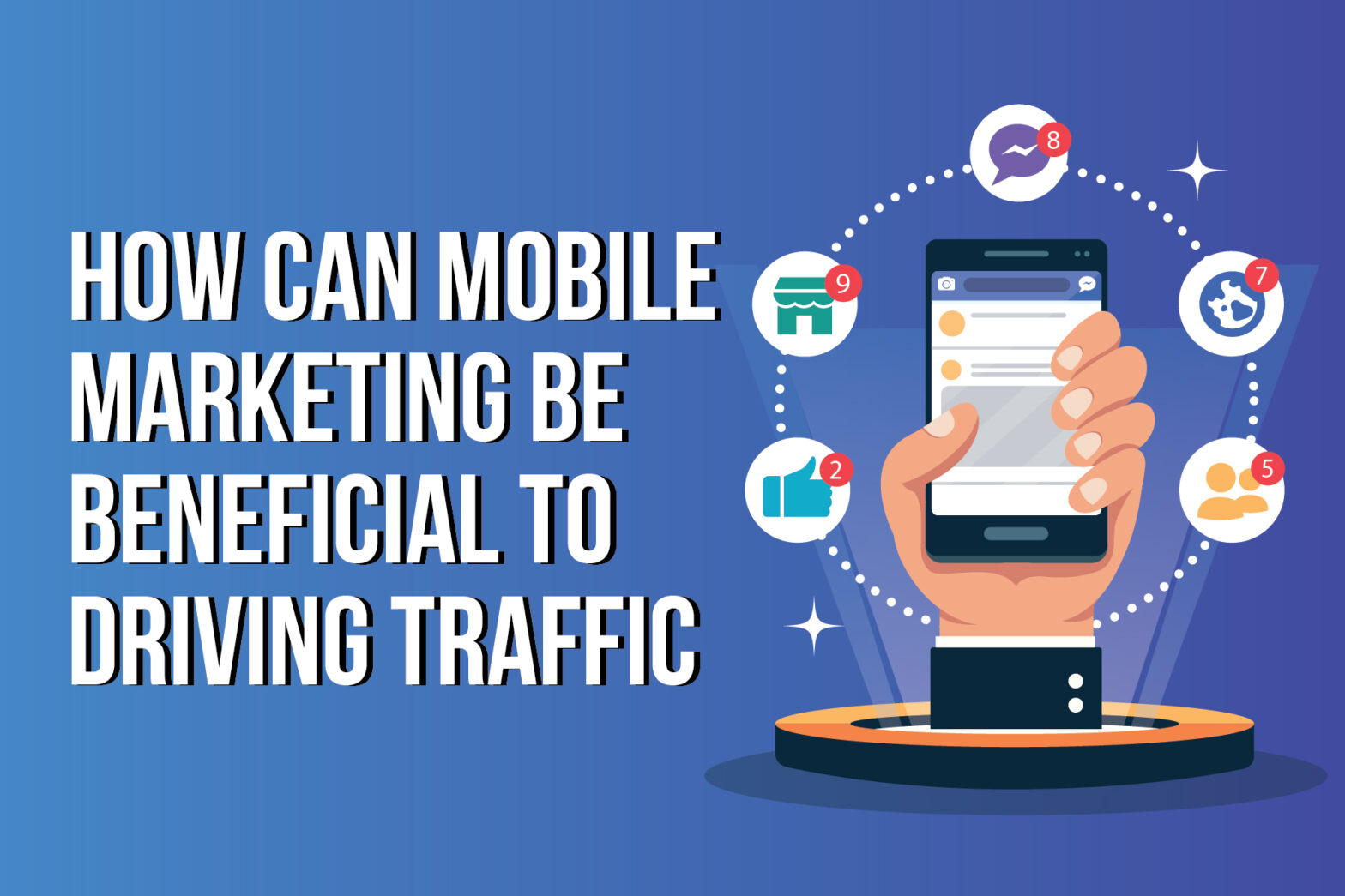 Mobile marketing is quickly becoming the tool of choice for small businesses because of its versatility. Google searches are at their peak while we are on the move. Mobile search traffic is increasing every year; it's essential that you optimize your website to get noticed on mobile search results. Marketing on mobile phones has grown in popularity over the past few years and requires a different approach than traditional marketing. Mobile marketing is most commonly associated with text and image-based mobile ads, but it can be much more.
Mobile Marketing Channels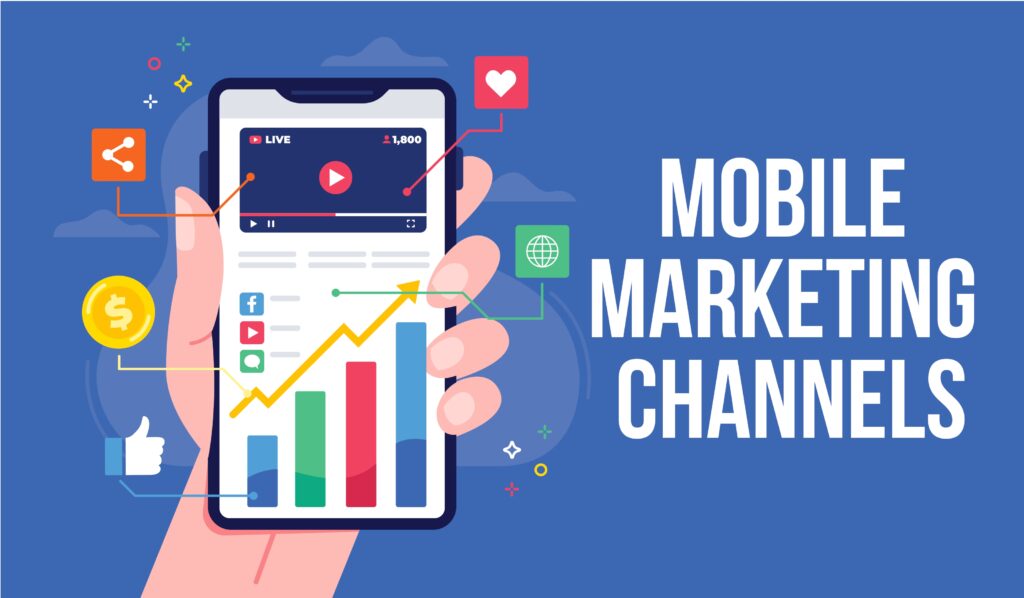 You must have a mobile marketing strategy if you have a business. As more and more people go online with their mobile devices, it's critical to ensure your mobile-friendly marketing strategy. It is quickly becoming one of the leading forms of marketing on the internet.
Mobile Websites:
Mobile websites are essential for several reasons, the most prominent being that most website traffic comes from smartphones. It's a quick and convenient way for people to check out any website while they're on the go, and it's also how many people discover new brands.
The number of purchases made on mobile devices has been growing steadily, and many experts predict that it will soon surpass desktop purchases. Therefore, having a mobile-friendly website is essential.
Mobile Apps:
App Annie reports that 92% of Android mobile time is spent inside apps, making this a huge marketing opportunity. You can display ads within mobile apps or create your app to make shopping more convenient, engage customers, and boost brand awareness.
SMS Marketing:
Although it might not seem like it, SMS marketing is still a widely used form of mobile marketing; in fact, 75% of people are excellent at receiving text messages from companies after they've opted in. Not only that, but text messages also have a higher response rate than email or Facebook messages.
Plus, 90% of text messages are read within a few minutes. This should make you think about creating an SMS strategy for your business.
QR Codes:
QR codes are a popular form of mobile marketing because they're so easy to use. Users can scan QR codes that take them to a specific web page with more information in just a few seconds, which makes it a convenient way to learn more about a product or service.
In-App Mobile Marketing:
Ads placed in strategic locations within mobile apps and games can be very effective in reaching a large number of people who use those applications. This provides another opportunity to get a wide variety of potential customers.
Types Of Mobile Marketing Strategies
Cell phone marketing is a fast-growing marketing area because it is cheap, easy, and efficient. It can be done in various ways through mobile apps, SMS services, and mobile websites. And if you look at the big picture, mobile marketing can be highly beneficial to driving traffic to your website.
Location-Based Marketing:
Location-based marketing is a type of marketing that targets users based on their physical location. This can be done through their mobile device, GPS, or any other location-tracking method. Here are a few of the most typical types:
Geofencing:
Fencing in a location virtually can be done using RFID, GPS, or an IP address. Doing this allows you to display ads relevant to the person only when they enter the fenced-in area.
Geotargeting:
It considers users' location and other factors such as demographics and purchase history. This makes it an effective marketing tool as it allows businesses to target ads more specifically to users likely to be interested in their products or services.
Proximity Marketing:
This allows you to zero in on a specific location rather than a broader area like an entire city. You can geofence a neighborhood, or an office building, for example.
Responsive Design:
A responsive design is critical for modern websites. You want your site to look fantastic and respond quickly to whoever is viewing it, whether they're on a phone, a tablet, a laptop, or a desktop computer. You can achieve this by using particular tools like image editors, an online background remover, and special effects.
Mobile-Friendly Content:
Making your site mobile-friendly is essential if you want to ensure that your site can be accessed and used easily on the phone. This goes beyond simply having a responsive design to creating a site that is easy to read and navigate on a smaller screen.
Everything from the text and images on your site to videos needs to be sized appropriately for a mobile device. Below are some tips to make your site more mobile-friendly:
Optimize your images so that they load quickly on a mobile device
Use large, easy-to-read fonts
Organize your content in short, digestible chunks
Include a search function to help users find what they're looking for quickly
Make sure your videos can be played on a mobile device
Voice Search Optimization:
With the popularity of voice searches on the rise, optimizing your pages for this type of search is essential. When users ask questions verbally, they often provide more specific information than they would with a written search. This can help you better target your content to match what they're looking for. There are several strategies you can use to optimize your voice searches, including:
Make sure to concentrate on conversational and natural phrasing.
Create pages that pose and address critical issues for your users.
Remember that page speed and load time are still crucial factors.
Benefits Of Mobile Marketing
Marketing is a tricky thing. The most successful marketing campaigns can target a specific audience and get them to do something. However, it is an effective method for generating traffic for any website.
Mobile marketing is just like any other marketing technique, but it is optimized for the mobile environment. It is more than a technique; it is a philosophy because it is an easily achievable way of thinking.
Accessible & Immediate:
One of the most significant advantages of mobile marketing is that it enables accessibility. With mobile marketing, you may contact your target audience whenever and wherever you want. People are always on their phones, spending a record 3.8 trillion hours on mobile devices in 2021 alone, so you'll be sure to reach your target market using this marketing method.
Mobile marketing is beneficial because it allows businesses to send time-sensitive information to customers immediately. For example, suppose a company wanted to provide a limited-time discount on their products or services. In that case, they could use mobile marketing to send this information to their customers right away.
Cost Effectiveness:
One of the most important benefits of mobile marketing is its lower cost. The smaller screen size of mobile devices requires smaller ads, which are less expensive and faster to create. The immediate access and diverse strategies provided by mobile marketing also make it a worthwhile investment.
Marketers can also take advantage of the fact that mobile marketing is more tightly targeted than other marketing strategies. And if specific mobile marketing campaigns aren't working, they can quickly halt the campaigns to stop wasting money.
Accessible To Track Results:
Mobile marketing campaigns usually have easily trackable and measurable results, mainly if you use an automated mobile marketing platform. These platforms help marketers track paid and organic website visits, click-through rates for ads, customer engagement, and customer opt-ins.
In addition to providing marketers with valuable insights about their audiences, tracking these metrics also helps marketers improve the reach and ROI of their campaigns by fine-tuning their messaging and ads.
Quick Payments:
Mobile payment is made for goods or services through a portable electronic device such as a smartphone or tablet. They are quick, convenient, and often preferred by consumers because of their ease of use.
Just compare that to more traditional methods like ads in newspapers or billboards; you would have to go to a physical store and remember to buy it – with a mobile payment, you can do it in just a few taps!
Rank Higher In SERPs:
There's no doubt that search engine optimization is a complex process, but we know that having a presence on various social media platforms can help you rank better. For example, active Twitter and Facebook account linked to your brand's website will appear in search results.
So mobile marketing mentions can help you boost your SEO rankings. Everything from pay-per-click campaigns to content marketing can positively impact your SEO.
Conclusion
When deciding on a marketing plan for your business, it is essential to consider your overall goals. Asking yourself, "What do I want to achieve?" is the first step in locating the ideal solution. If you are looking for a way to increase brand awareness, increase customer loyalty, or get more people to visit your website, then you might want to consider mobile marketing. It is an excellent tool for all businesses and has proven beneficial in driving traffic to your website.